adding my business to google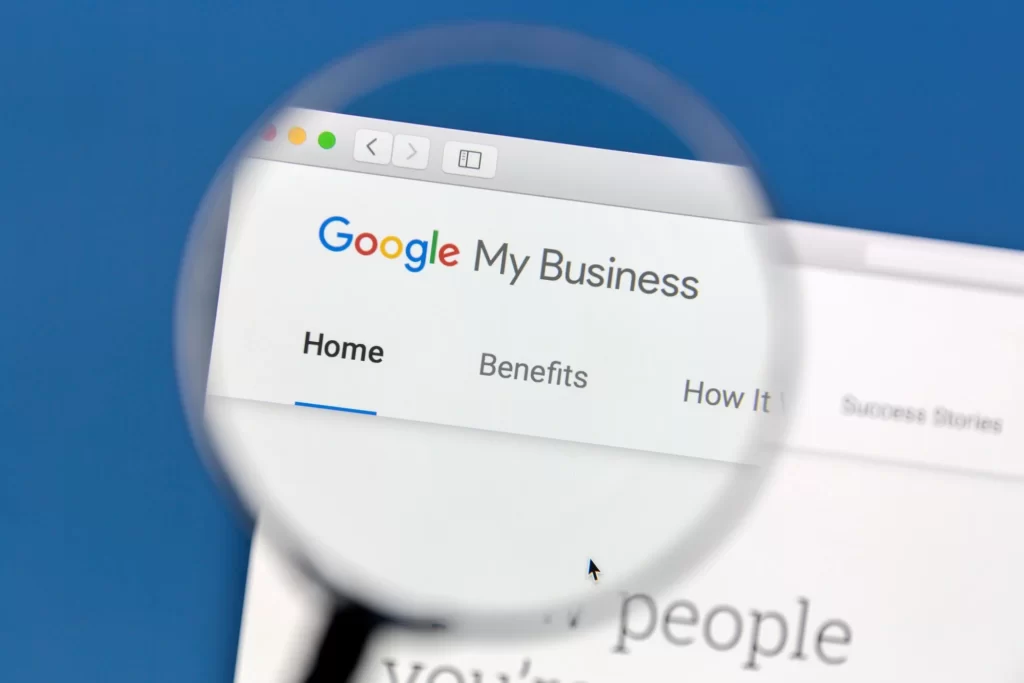 If you came here, that means you are a business owner and trying to make your business online. Hence, google my business is the initial step that every business owner takes. Since google listing is free, every business owner can register their business on google. However, they do have certain criteria and verification processes to control duplication and fraudulent activities. Nowadays it's difficult for business owners to list on google but we are here to help you to get started easily. Still, in case of any queries contact us at any time to clear your doubts. Above all, we have experience in creating more than 100 plus business accounts in a short period.
And finally, here we are sharing with you the step-by-step procedure, to add your business to Google.
STEP 1: Make your Gmail ID ready because to create a business account you must have a Gmail id and it is recommended to use your mail id. However, In the case of commercial use, create a new one.
NOTE: More than 1 Business account can be created using the same mail ID as well.
STEP 2: https://www.google.com/business/  then you have to click on this link to land on my business page
STEP 3: Then, click Sign in and use your Gmail address to sign in
STEP 4: Fill in the Business Details like (Name of Business, Location, and Other service-related details)
STEP 5: Complete adding Sample photos
NOTE: It is recommended to add quality natural photos taken by you on either mobile or camera. Don't take images from the internet (Google uses High-Quality AI to compare images, If you are found fraudulent they will deactivate all the accounts from your mail ID)
STEP 6: Give correct details for Products and Services
STEP 7: Then, you will have 2 options suggested by google. If you are using the professional email they will verify and make your Business live in the next second
STEP 8: If You are a service-based business, then Google will give you a postcard verification method, and in this method, you will receive a card with Verification OTP that you need to enter into the portal to make your business live. Normally it takes 10 to 12 days based on the location.
NOTE: Before verification, the account is visible only to the manager and admin. It will be live in search only after the verification is completed.
GOOGLE POLICY: At any time they will suspend the account in case of any malfunction
Some of the malfunction activities are:
Frequently changing the name of the business
Adding photos from other business
Adding duplicate photos
Adding improper service
Adding improper location
Fraudulent reporting by customer
Location mismatch
2 to 3 duplicate businesses from the same name
Invalid mobile number
and so on
NOTE: Google will not answer for which reason the account is suspended.
Steps to Increase Google My Business views
Google will follow a complex algorithm to list a business in the top position and no problem if you are a new customer to google. Do everything perfectly google will easily rank you in NO1. 
Steps to Follow:
Stay Updated in Current Scenario
Get More Reviews in Shorter Time
Ask your Customer to give a review with Keywords
Describe briefly your services
Add new products and services regularly
Give Offer to new comments
Create my business coupon code and Share it on social media
Update more and More photos with the correct service name
Update your customer with the covid situation
Maintain your business hours on google
Update Covid Time OFF and Hours
Do this Regularly
How to Get More Google Reviews
For example, if you are running a food business you have high customer visits every day, while the service-based custom or online consultancy like website development company will not receive that much. Keep sharing your review form with all your previous customers is the only way to get more feedback In case of an Onshore visit creates a QR code for the review form so that they never forgot to add a review.
Follow the steps to create a QR Code for Google my Business Review
STEP 1: Search your business name in google and find you're my business
STEP 2: Then click Reviews on the top right
STEP 3: Click "Write a Review" 
STEP 4: Copy the Link
STEP 5: Then open any QR Code generator app and Paste your link
STEP 6: Download QR Code and Paste it above Payment QR in your Store
STEP 7: Ask your customers to make a review
Google My Business Success SEO
Sample Photos of google My Business Peak we have got in a short term by following above procedure
Still Struggling With My Business Optimization
Hire us to increase your google my business management
What do we do?
Increase Ranking
List all Products
Increase Search Volume
Organically Increase the views of Post
On-page optimization