Google Ads is a paid marketing service provided by Google. We handle your Google Ads (formerly Google AdWords) account at Salesqueen, focusing on the terms that will bring customers to your website. Laser-focused keyword research will discover the most cost-effective strategy for attracting customers looking for exactly what you have to offer. Using advanced research tools and industry experience, we'll create efficient sponsored search campaigns to hit your target cost per sale or lead. Using Google Ads can help highly interested buyers find your site who would not have found it otherwise using standard (organic) search engine optimization tactics. Together with our years of experience, our in-house team makes us the best Google AdWords company to work with. If you're looking for Google Ads services for your company, Salesqueen is the best option to approach. We work hard to provide you with the best outcomes.
Salesqueen is one of the most excellent Google ad management companies, with a track record that its loyal clients have validated worldwide. You can attract the proper people to your business by promoting your products and services on the Google search engine. We at Salesqueen can assist you in realizing the full potential of your Google Ads campaign. Our devoted team of Google AdWords experts designs a Google AdWords account campaign based on your target audience, location, product and service keywords, and daily and monthly budget. We'll show you exactly what we're going to accomplish, how much it'll cost, and how we will destroy your competition. We give the finest service to our clients by harnessing the benefits of being a certified Google Partner. Get more leads by contact us today, we are one of the most reputed Google ad agencies in India.
Take a look at the services provided by our Google Ads agency: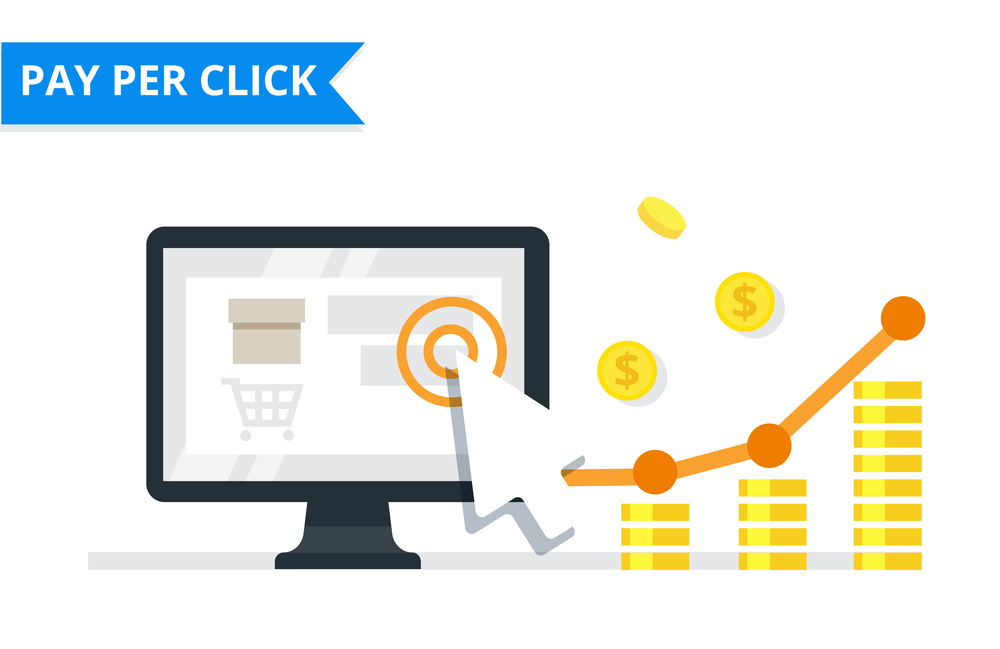 Pay-per-click (PPC) marketing
For every $1 spent on Google pay-per-click (PPC) advertising, companies gain an average return on investment (ROI) of $8. With our PPC management services, which give a turn-key solution to PPC, your company may maximize its ROI. With the help of our Google advertising agency, you can create a competitive and tailored plan for Google's ad network that generates more than just clicks but also sales, leads, and money. Your dedicated Salesqueen account manager also delivers comprehensive reports and a single point of contact for your team.
Salesqueen represents the best digital marketing agency in Chennai. Google shopping campaigns can produce a large amount of income for eCommerce businesses. That's why, year over year, the average expenditure on Google Shopping has climbed by 40%, indicating the channel's capacity to meet sales targets. To get the most out of google shopping campaigns, work with our google advertising agency. Your account manager can assist your business by launching a successful google shopping campaign and by utilizing google smart shopping campaigns to boost sales.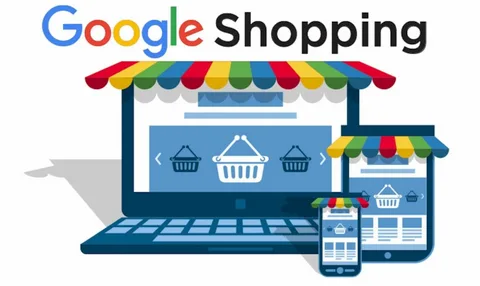 You might not receive the right traffic for your website if you don't analyze your data—our team guarantees to estimate and track all data to re-optimize the account in the future. As a result, improving PPC processes would be a stab in the dark if you didn't have the correct data. So, one of the first things we do is make sure the tracking is set up correctly, giving us all the data, we need to enhance the accounts in Google Ads services moving forward.Salesqueen is 
Salesqueen makes statements using Google Ads services that give you a lot of information about what's going on with your PPC campaign. As a result, our reports are designed to provide you with information about your PPC campaign. Because we give weekly updates, you'll always be up to date on the status of your Google Ads campaign. As a result, our reports detail the progress of your campaigns and what we've done to ensure their success. Every month, we'll give you a rundown of what we've accomplished and planned for the coming month.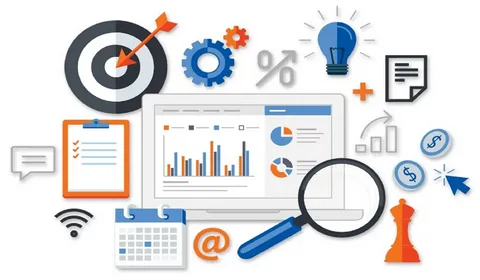 We handle your Google Ads account at Salesqueen, focusing on the terms that will drive traffic to your website. We will create powerful PPC campaigns focused on meeting your point lead or cost per sale using the many analysis tools we employ. As a result, we'll look at keywords and expenses to see which ones have the most ROI potential.
Retargeting and Remarketing
For your company, remarketing can result in considerable growth and potential. According to studies, people who see retargeted ads are 70% more likely to convert, such as requesting a personalized quote, buying your product, or contacting your team for more information. Our advertising staff is knowledgeable and certified to help your organization get the most out of remarketing. We help you reconnect and convert these critical corporate customers and consumers with tailored tactics, targeted ad language, and professionally created display advertising.
Advertising campaigns on a global scale
Businesses with a global audience require a global internet presence. With a worldwide ad campaign, your organization may reach out to valuable users worldwide, increasing brand exposure, income, and sales. Salesqueen's specialized account manager can assist your firm in launching a successful foreign marketing campaign. Our in-house copywriters and designers can create ad language and designs that appeal to every demographic in your worldwide audience.
Advertisements that are displayed
Although display advertising has a low average click-through rate (CTR) of 0.46 percent, it is an effective way to raise brand recognition. Users are drawn to display adverts because they are aesthetically appealing. Users are exposed to your products and services even if they do not click on your ad. With the help of our award-winning staff, you can get the most out of your display advertising campaign. We'll write captivating language for your ad and come up with unique designs. In addition, our Google Ads management firm will track clicks, conversions, and click fraud to ensure that your team gets the most out of your investment
Design and Optimization of landing pages
Keywords, ad wording, and targeting are only part of a good PPC campaign. It also considers what a person will do after clicking on your ad and arriving at your landing page. Your firm can meet user expectations and achieve results with bespoke landing pages for your ad campaigns. A professional team of designers specialized in landing page design works for our Google Ads management agency. Salesqueen can create a fast, user-friendly landing page for your company that will increase sales, phone calls, revenue, and more.
Optimization of Ad Conversion Rates
One of the benefits of digital advertising is that your ad campaigns can constantly improve by one percent. You may uncover new and appealing methods to generate calls, purchases, and more, whether your firm tests unique calls-to-action (CTAs), adjusts ad language, or compares landing sites. Salesqueen can optimize and test your ads as your Google Ads agency. We can also prepare test suggestions, freeing your staff to focus on day-to-day tasks rather than juggling various duties and insufficient time.
Why should you use Salesqueen for Google Ads?
Rather than increasing expenditure, Salesqueen focus on generating valuable traffic from existing spending, resulting in immediate returns. Our efforts and service ensure that your products reach potential clients from the billions of searches made on Google every day. Better ad management necessitates much knowledge and expertise, which not every firm has. We have worked with many firms, from start-ups to massive corporations, and have consistently delivered proven outcomes with a 100% success rate. There's no reason to spend money and effort when you can hire Salesqueen to do the job for you.
How does the Google Ads campaign management at Salesqueen work?
Tracking conversions and calculating return on investment
Salesqueen's reports demonstrate which terms generate leads or revenues and which do not. This is something we keep track of to ensure we're focusing on the most effective keywords and phrases.
Analysis and Implementation of Paid Campaigns
With a Google Ads account in place, we'll look at historical data to see what works best and tweak other components to do the same. Then, to match our objectives, we'll modify bidding options, keywords, ad copy, and destination links. The goal is to produce as many leads and sales as possible for every dollar invested.
Advertisement on the Search Network
We monitor the effectiveness of your search network advertising and adjust bids, adverts, and keywords to reflect as a result the traffic that is most likely to engage positively with your website.
Maintenance is performed once a month
Every month, all components of the account will be evaluated to see what can be improved and whether or not the campaign is running smoothly. Negative keywords and keyword changes will boost, and improve your rankings over time.
Testing & Variation of Ads figure
Multiple ads are evaluated using A/B testing methodologies to see which gets the most clicks and converts the most people. We'll also create landing pages, copy variations, and test the most effective ones.

What do You get With Google Ads/Gooogle AdWords Management Services?
Research – Before we begin, we will work with you to understand your business and its goods thoroughly. Then we examine your paid efforts, looking for ways to improve them and uncovering long-tail keyword opportunities you may not be aware of. Strategy – Salesqueen's Google AdWords business believes that bespoke methods are considerably more effective than using the same strategy for every customer. We tailor our approach to your specific objectives, target customers, and product offerings. Furthermore, we employ precise demographic targeting to ensure that your advertising only reaches consumers who are likely to be interested in your product.
How to build a google ads account campaign & ad group structure
Campaign Setup – Setup your account structure with ad groups, retargeting lists, product feeds, keywords, and negative keywords, and when building up your campaigns. Then we construct adverts that will entice your target demographic and a landing page that will encourage them to complete the conversion process. The ultimate goal is to design a campaign with a high ROI (return on investment) that allows your business to spend intelligently and profitably month after month. Your account will be manually inspected to guarantee that you are not overspending and that your ads are always displayed in the most conversion-optimal locations. Throughout our approach, we'll figure out what it takes for your website to be a PPC success story, and we'll build up the campaign as earnings increase. We work closely with you and arrange monthly conference calls to make sure we're all on the same page in terms of goals and outcomes.
Working with the Google Ads Management Team at Salesqueen
From the first day of our collaboration, our entire approach is focused on one thing: assisting you in achieving your business objectives. During the initial research process, our sales staff learns about your goals, and if we both agree that a relationship would be beneficial, we get right to work. You'll be assigned a professional Google Ads expert who will take your objectives and develop an entire plan around how we can most effectively achieve them to meet those objectives as fast as possible. We'll need to fine-tune things over the first two or three months of the engagement, just like any marketing campaign, to see excellent results, but our staff never stops optimizing. Each month, we work relentlessly to ensure that your keywords, ad copy, budget, targeting, and other aspects of Google Ads are analyzed, optimized, and improved. 
why choose us for google ads services
Salesqueen also assists eCommerce sites in becoming visible at precisely the right time for a potential customer to make a buy. You have total control over your advertising budget, and you also have complete control over which searches cause your advertisements to appear. This is advantageous for eCommerce Google Ads clients since it allows us to concentrate our efforts on terms that indicate purchase intent. We also assist clients in utilizing Google Shopping advertisements. People can view your goods, learn more about them, and compare and contrast why you are a better alternative than some of your competitors. Poorly managed Google Ad campaigns are widespread; implying that companies are spending more than necessary to meet their objectives. We'll walk you through a 75-point Google Ads audit at Salesqueen to uncover places where your campaign is not structured correctly and possibilities for improvement.