Magento Website Development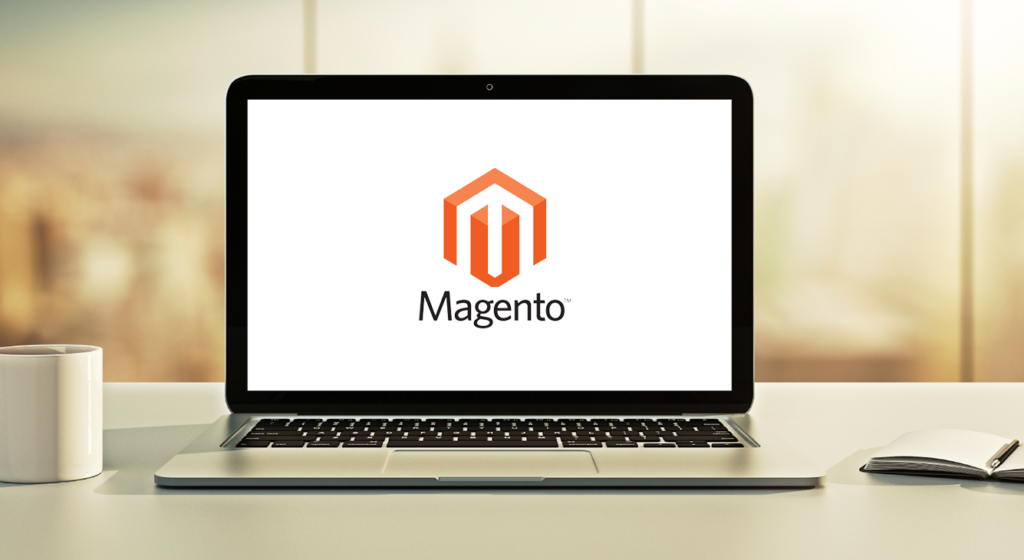 Firstly, Magento website development is a robust eCommerce platform with a focus on flexibility and usability. Salesqueen, a website development company, knows the complexities. Secondly, In addition complexity of building visually appealing and functionally active eCommerce websites. Magento is an open-source. Content management system that works similarly to Drupal and WordPress. Mainly, the administration interface for this feature-rich platform is extremely user-friendly. As a result making content marketing and merchandising a breeze. Magento is one of the most popular eCommerce platforms in the world. Because of its robust digital marketing and merchandising capabilities.
In conclusion Magento is highly adaptable, scalable, and customizable right out of the box. Providing access and integration with thousands of apps via plugins. As strong as Magento is on its own. It becomes much more so when combined with a team of specialists who can take your site to the next level. Unleashed uses Magento to create a site that is custom-made. To reflect your brand and fully connected with all of your business's important activities.
We Offer the Following Result-Driven Magento Website Development Service
Magento's flexibility enables customers to integrate third-party solutions. improve the operation of their eCommerce stores, and access a variety of administration tools. It also offers a variety of customization choices, allowing your organization's brand and personality to shine through on your website. visitor
Design that is compatible with mobile phones
Magento is the finest mobile option for many merchants and businesses thanks to its responsive design features. Shopping carts and checkouts that work in every context or on any screen size are among them. Cart abandonment can be reduced by better payment management for faster reaction times while potential customers search your shop for merchandise.
Magento may be integrated and synchronized with a variety of CRM solutions, including Salesforce, Infusionsoft, and HubSpot. Work seamlessly with third-party technology like digital marketing platforms to enable quick access to critical marketing and analytic data.
Importing data and managing catalogs
Magento supports the import of existing customer information, pictures, and product data from other eCommerce platforms. This can save your company time and money by cutting costs and allowing you to launch more quickly. This user-friendly platform for small to medium-sized online enterprises makes catalog browsing and catalog administration a breeze. There are several great third-party catalog management systems available for larger projects.
Over 30 security tests are used by the Magento security scan tool to provide insight into the current health of your Magento business. This dynamic solution enables businesses to scan and monitor for potential vulnerabilities regularly and take action if necessary. There is strength in numbers, and Magento has a thriving community of developers and merchants that are constantly on the lookout for new security vulnerabilities
Magento is an open-source platform that benefits from a continuously growing community of developers that contribute to the platform's code and ensure its security. Developers have worked with others who have built solutions similar to what you and your company are looking for, allowing them to ask questions of the community and verify your Magento website. development solutions are done appropriately.
 Working with Salesqueen has obvious benefits, such as partnering with an award-winning corporate web development firm with years of experience building, designing and developing Magento websites. Our Magento experts are also capable of integrating a CRM into your Magento business. We will provide seamless integration with your new website by utilizing open-source architecture.
Benefits of magento website development
Our Magento Development Team is technically proficient in eCommerce best practices and techniques, and we at Salesqueen have complete management over the Magento platform. We mix an agile development strategy with the most up-to-date industry-specific standards to produce custom Magento solutions that best meet our clients' needs. After finalising the design, UI, and UX features for your eCommerce store, our Magento experts will begin creating your Magento Website.
Salesqueen provides scalable, immersive themes that give your Magento store a distinct appearance and feel. Allow our Magento Development Service to walk you through the entire process of launching a Magento website, as well as whenever you require assistance. To acquire your own custom Magento solution that can help you get the most out of your online business in this competitive eCommerce market, contact us for a Free Business Analysis. We want to be a reliable partner who can provide merchants with a practical and cost-effective approach.