Instagram Marketing is a type of social media promotion that incorporates a brand's promotion on the platform. This social media platform assists businesses in establishing connections with a sizable audience, raising brand recognition and boosting sales. Instagram marketing is the process through which businesses use the social media platform to communicate with and promote their target markets.  Users can add dozens of unique filters to their images on Instagram. These preset filters apply a number of different adjustments to images, such as adding light, giving the image a warm or cold tone, adjusting saturation, and more. Instead than using a third-party picture editor, users can alter images right within the site. They can utilize Instagram's editing feature to independently. Alter the contrast, brightness, structure, warmth, saturation, sharpness, and other features if they don't like a certain filter.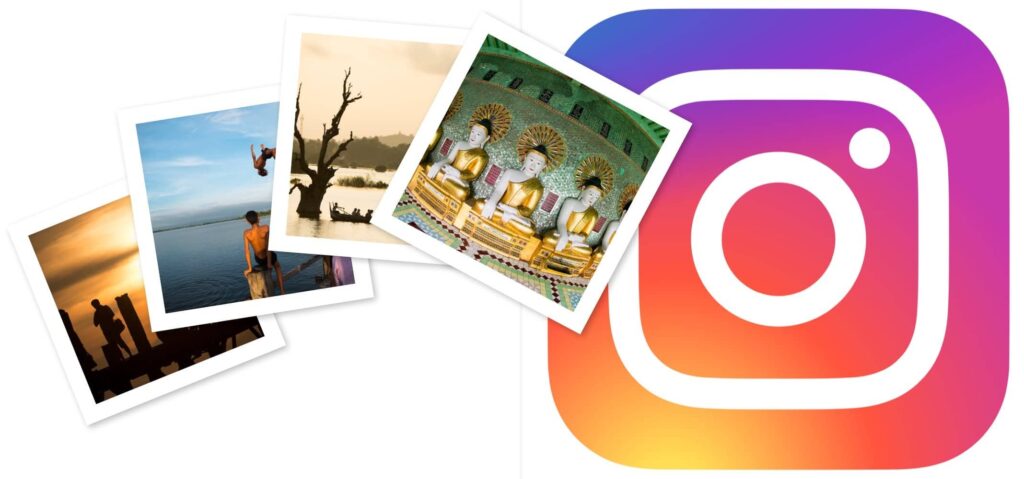 Instagram is better known for its visual appeal
Instagram is better known for its visual appeal and magazine-worthy photographs. Today users are eager to see new trends rather than rehashed fads. They have a keen eye and can recognize recycled content from other channels in less than a second. A combination of strategic ideas, a creative eye, and the time to implement and analyze your progress is required for successful Instagram advertising.
Economical Instagram marketing services
For the best and most economical Instagram marketing services, contact Salesqueen right now. Your brand may start producing hip content that follows the newest trends with the help of a dedicated team. At the same time, we monitor it for real-time improvements and analyze the results for future initiatives. We can also use Facebook to conduct cross-channel advertising that performs well on both platforms. Salesqueen has brought you the most effective social media marketing tactics to capture a large Instagram audience and divert them to your website for a higher return. We also assist you in developing an effective Instagram marketing strategy and content creation strategies that will benefit your company in the long run. So, if you want to get a lot of online traffic with minimal effort, Instagram is the best option.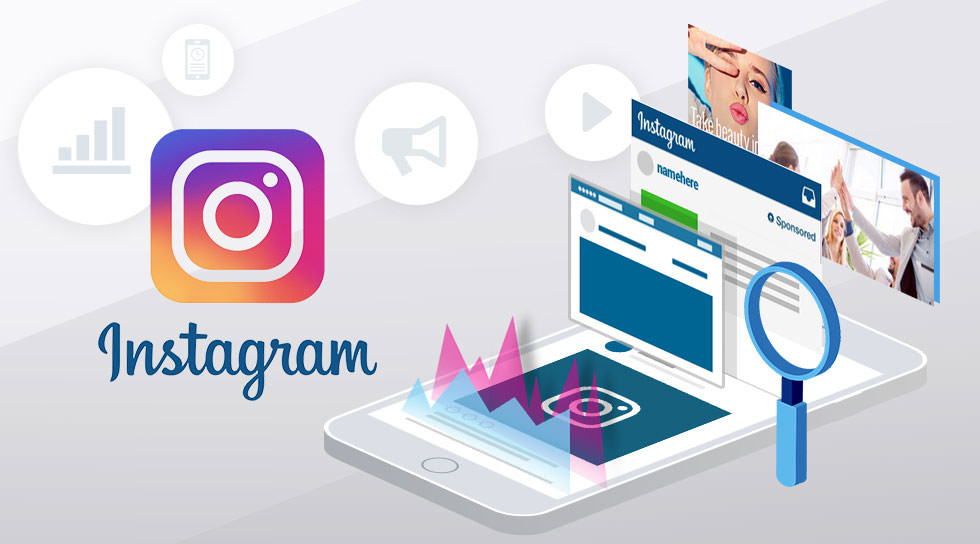 What are the advantages of using our Instagram ad services?
Our strategists and professionals have experienced the changing dynamics of the social media advertising revolution. Because of Salesqueen's extensive experience. As a result, we may create a custom ad campaign for you based on our successful concepts. We have the pulse of Online Advertising on Instagram in our methods and tactics as an Instagram Advertising Agency. Our Instagram advertising strategists have the expertise and knowledge to help you increase your online advertising revenue.
monitor and management of instagram marketing
Salesqueen will not only design and construct your ad campaign. But we will also monitor and manage it to ensure that it is successful. We'll collaborate with you every step. From A/B split testing to conversion monitoring, lookalike audiences, and feedback and performance data-related optimization. The advantages of establishing or reworking your Instagram advertising with us are significant. Thanks to our platform-specific experience and measurable outcomes.
Why should you work with us?
Although Instagram ads are less expensive than other forms of advertising. The cost is still determined by various factors such as audience, ad auction, time, day, feedback, and so on. There's also the option of setting daily spending limitations vs a lifetime budget, ad scheduling, ad delivery methods. And a slew of other fine-tuning details. Working with an Instagram marketing specialist can save you time and money. With Salesqueen's knowledge and competence, conversions are more likely to succeed.
purpose of instagram marketing
We can help you reach your Instagram goal of choice. Whether to promote exposure, increase attention, or gain conversions. With everything from plan creation to campaign analysis.
We examine the business's Instagram profile to determine where optimization can be made.
When necessary, we optimize Instagram ads to enhance the return on investment.
After receiving client approval, we implement the strategy throughout campaign creation.
We use data-tracking software to acquire insights into where each campaign went correctly (or poorly), allowing us to improve your plan. Salesqueen can identify and analyze your target audience, allowing you to make the most of Instagram's remarkable targeting features.
We can design and implement an Instagram marketing strategy tailored to your company's objectives. We look at the business's Instagram profile to see where we can improve it.
Using paid ads on Instagram might help you reach a wider audience and develop traction. We can handle the entire process, from image development to analysis, and optimize the campaign.
We can arrange regular Instagram posts that complement the visual aesthetic. We can also assist you in developing a page that draws genuine fans.
To better understand the performance of our Instagram ads, we monitor them while they are running.
After each month, we present our clients with an Instagram ads report that explains the outcomes and the strategy for the following month.
Instagram marketing techniques of Salesqueen
A great Instagram marketing strategy uses all of the resources available on the site. A typical approach is as follows:
A regular publishing schedule
It's critical to keep your brand relevant by blogging regularly.
Paid display ads can increase your reach to clients you haven't interacted with yet and organically grow your Instagram following.
Users use Instagram hashtags and keywords to find new accounts to follow.
Having a detailed profile will help you gain the trust of your fans. Follower techniques – Your account's growth is typically determined by its relationships with others. It's crucial to follow, like, and comment on posts from other funds. Furthermore, posting user-generated content might increase prospective customer interaction.
Instagram stories are integrated and displayed at the top of a user's feed. They're perfect for sharing timely material and limited-time offers because they're only active for 24 hours before they vanish.
Salesqueen's Instagram marketing services assist you in growing your business
We are a group of professional graphic designers. Who develop high-quality, actionable content to engage your current and potential followers. The likelihood of sharing increases due to our high-quality, engaging postings.
We have a team of skilled Instagram marketers on staff, and we will assign you to a dedicated Instagram marketer. That will work with you to achieve the results you desire.
If your Instagram profile is brand new, you'll need some rapid followers who can interact with the content you've shared. To do so, we place advertising on your Instagram posts. And attempt to make them viral so you can gain a large number of followers quickly and with less effort.
Our Instagram marketing experts maintain a close check on your Instagram marketing campaign. To ensure that we don't squander any money on ineffective events. When necessary, we take the necessary steps. Such as deleting nasty comments, responding to comments, and promoting the postings worth promoting.
Insights from the audience
We send you monthly Instagram marketing reports so you can keep track of your progress. You'll get a report that shows how many posts you've made. How many impressions you've gotten, and how many goals you've achieved.
Planning for the next month's strategy
When we finish one month of Instagram management. Our Instagram marketers meet to discuss the next month's Instagram marketing strategy. To give you a more accurate project scope.
Hire Salesqueen to Manage Your Instagram Marketing
Salesqueen is one of India's most rapidly expanding social media marketing firms. With our top Instagram marketing services in India, we've helped many businesses improve their brand visibility. We are a group of experienced Instagram marketers. Who have worked on numerous Instagram marketing projects and understand how to develop Instagram profiles swiftly. Of course, you like using the platform to share photos of your favorite foods and adventures. Now is the time to use it to benefit your business. Contact Salesqueen, which provides professional Instagram marketing services in India to assist you in getting fantastic results. We have well-defined strategy and marketing strategies in place.
what we do when you hire us for Instagram management services
Your strategist can create Instagram campaigns that engage and convert by knowing your organization's mission and goals. Furthermore, specialized analytics let you understand your results so you may adjust your strategy over time.
Instagram Competitor Analysis
We investigate your competitors and determine the ideal audience to target to achieve excellent results.
We employ effective ways to create eye-catching content. Such as images, text, and videos, that will easily entice your target audience.
We keep track of your Instagram actions daily. Including your followers, comments, and any other elements that require attention.
Instagram Posts à la Carte
Instead of a rolling Instagram campaign. A social media strategist can assist you in creating one-off pieces. To promote blog posts, webinars, events, and other offerings. If you want to support an in-house social media expert or  just getting started with the platform. This option can be suitable. Your strategist may help you schedule Instagram posts. Based on our data-driven research and best practices as part of the service you receive.
On Instagram, user engagement is crucial to success. You are working with a strategist to create short-form video content. That converts and can give your company an edge. Keep in mind that Instagram is a scrolling platform. Which means you only have a few seconds to make an impression before your post is swiped away.
Listening to what people say about your brand on Instagram might be difficult. With over 1 billion people using the network. It takes a lot of time and effort to search Instagram hashtags and browse through user comments. Especially for small marketing teams. Your social media strategist is an expert at spotting and analyzing what people are saying about your company and its goods on social media. They can also provide you with practical guidance. On responding to and nurturing your clients by your objectives.
Report on Instagram Management
You'll receive regular updates on the services you've purchased from us. Such as the number of followers you've gained, post interaction, and stats, among other things.
Instagram advertising is based on a pay-per-click approach. That places adverts in users' feeds and stories based on a bidding algorithm. You can split your audience for precision campaigns using the Facebook Ad Manager. A professional strategist will assist you in creating commercials, identifying target audiences, and developing a competitive bidding strategy. Other PPC platforms can be used in conjunction with this service.
Get unrivalled help from paid and organic Instagram growth activities. Such as suitable hashtags and other tools, to boost company exposure.
Instagram is the one if you want to get your brand message before a large group of potential buyers. Your business can prosper with an optimized profile, stunning postings, and the correct amount of promotion. Salesqueen's social media strategists can assist you in determining your goal. Creating engaging visual content campaigns, and doing a thorough analysis of your strategy. To discover more about our Instagram marketing services, contact us today.