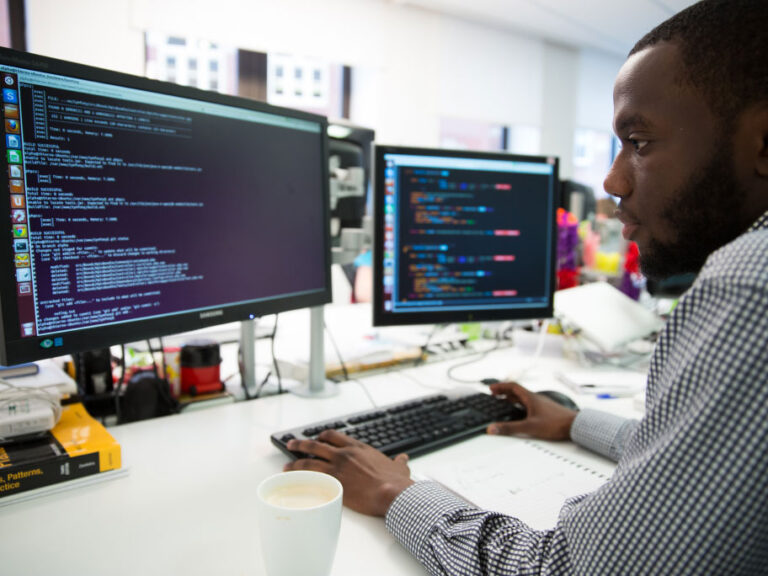 Firstly, Salesqueen Django web development experts are always expecting a company seeking a well-experienced Django web application to make a web application for their business. Secondly,  either the sales queen needs to develop the company's application from scratch or we want to take over, maintain, and improve with new updates everything we are always ready to work on and we are prepared to show our expertise.
In conclusion, Django is an open-source python web framework operated for instantaneous development, pragmatic, maintainable, neat layout, and comfortable and safe websites.
Django indicates its scalability in its stretch. Instagram, YouTube, and Spotify are just a few of the essential applications using Django to strengthen them. Useless to say, these applications have millions if not billions of users and however manage to move generously.
Mainly, A web application framework is playing a crucial role in making web applications, we can say it is a tool for solving a problem of all factors and it is needed for application growth.

The major purpose of the Django framework is to help developers to concentrate on every segment of the application that is unique instead of consuming time on already aged elements. In addition to this, Django is more fully-featured than other frameworks in the IT and web application development department. It takes maintenance of a lot of obstacles involved in web development; enables users to focus on improving factors wanted for their application.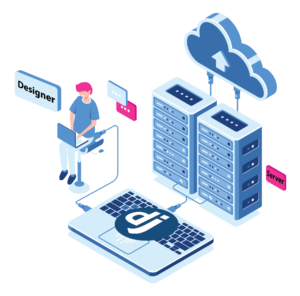 Django web development that we offer
As a Django developer, one needs some crucial expertise and experience to work in the Django framework. Salesqueen's  Django development team has a huge experience and significant creative stuff. There is no issue with the quality of the business's notion, the firm's needs, or specifications. A sales queen can work on virtually all web applications that our clients have in mind and the sales queen makes it into a reality in a cost-effective manner. Instead of thinking about it just let us know about the interest or notion. Salesqueen will be there to take over the project.
Take a step with salesqueen's Django experts:
Salesqueen's designing and development experts will create and execute a plan which makes the web application win the market and defeat the competitor. As well as, the product reaching remarkable goals, the brand reaches up to the end-user these are our main focus. Salesqueen has been doing this for a long time.
Business people who are curious about improving complicated and data-driven websites and web applications, then they'll desire the promising Django web application experts by their side. Salesqueen's coding engineer can create scalable web applications while keeping them strong and secure. How can they do that? By utilizing the extensively liked Python framework for web application development: Django.
Salesqueen could say that we are a leading Django web application development company, as we remember an expert crew of Django web application developers with huge knowledge in structuring complicated websites. We design this framework as the base for various of our web applications because it gives the scalability and high achievement we seek for the websites we develop for our clients. As an outcome, we can require our developed Django development solutions for their web application, whether they expect a website, a web application, an online store platform, or a consumer portal.
Salesqueen Django Development Services incorporates the Topmost Technology Talent with a broad insight into Python and Django web application development. This enables us to deliver high-quality, scalable Django applications which require an outstanding web understanding for the company and the consumers. The promising element about salesqueen's Django development services is that we always had a broad expanse of them, thus authorizing us to adopt a vast collection of projects while at the exact time providing extraordinary results.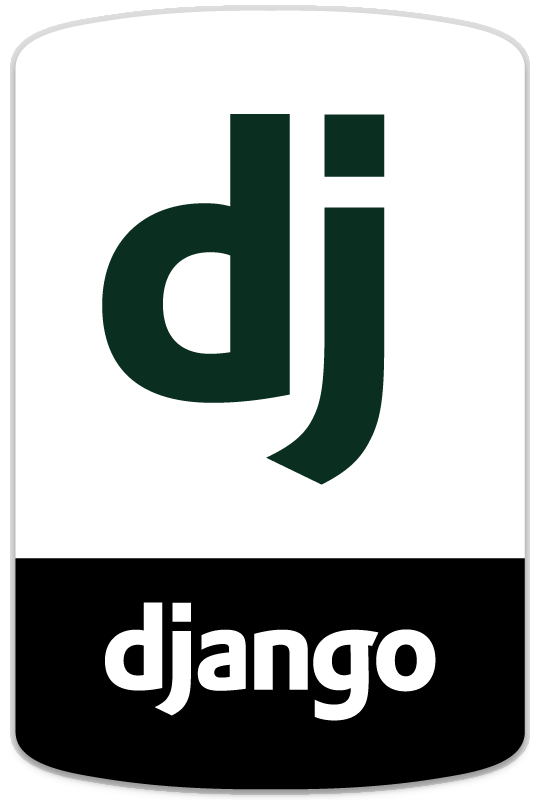 Here is a brief of what salesqueen protected from with Django:
CSRF — Cross-site request forgery expects a bit of social engineering — that is, the end-user keeps falling for it. Almost, an assaulter tricks the user into accomplishing an unintentional action that risks their safety. Salesqueen develops the application by Django for a high level of security.
XSS — In cross-site script attacks, malicious scripts are implanted into otherwise trustworthy websites. The end-user is unfamiliar that visiting such a web page performs malicious code. Salesqueen would work to secure the application from these threats.
SSL/HTTPS — Secure Sockets Layer (SSL) and Hyper Text Transfer Protocol Secure (HTTPS) help jointly to head off violent web users. Of course, we know SSL certificates encrypt information between websites and web browsers while HTTPS is a safe expansion of HTTP, a procedure for saving resources such as HTML manuscripts. HTTP is the base behind every website on the World Wide Web.
SQL injection — This kind of injection functions by setting malicious SQL messages into data-driven applications. SQL is a questionable language, so this attack is sure of entering databases. The company should be aware of these threats.
advantages of django web development
Django obtains Python programming language which is a prominent language in 2015 and presently the most chosen language by Salesqueen's expert programmers as well as new learners who are trying to become a programmer, who are trying to do coding work and applications of the Django framework exist widely obtained as it is available and open-source for all.
Outstanding execution for real-time application
The characteristic of Salesqueen's Django application is that it has great documentation for its framework to create various applications for real-time applications for any business. At the same time, several other frameworks use an alphabetical list of modules, attributes, and techniques. This is extraordinarily helpful for instant consideration for creators. It's a bit tough to learn Django for new learners.
Salesqueen's experts let this framework suit any web application project.
Salesqueen's development team can be set to work with projects of any extent and capability, whether it's an easy website or a higher-level web application. Salesqueen already did this for many companies. When we suggest Django first time, it's new to them, then after getting to know about the uses and advantages of the Django web application framework.
why choose us for your project?
We hope people who read will have a fair knowledge of the Django framework once they have read these uses of the Django framework. So reach Salesqueen's Django if the business needs to compete with the competition or reach the market web application or website within a short time with full safety and offer soon, credible and scalable services based on traffic. Numerous good websites are created using the Django framework like
Salesqueen's fast process with Django
Salesqueen would work with Django for the rapid development of the business. Although Django is tremendous for creating huge and complicated web applications, the real development method should not be so convoluted that your application has to suffer. Salesqueen would overcome these crises. Just like in a newsroom, running expeditiously is a crucial characteristic in prototyping the applications.
Secure the major asset of the business
The business website and web application are assets for any business. Salesqueen always prefers safe software for our clients to create, use, and develop. Django is good at having a wide element set for handling the most common security risks, involving cross-site scripting cross-site request forgery SQL injection; clickjacking; authentication credentials with appreciation to SSL/HTTPS; and host header validation.
importance of django web development
For every business when it comes to focusing on their online market, a web development framework is a crucial part when thinking about creating a business website. There exists quite a limited framework on the demand, each constructed to communicate unique project needs. For multiple companies and autonomous projects, the Django framework is a manageable preference — it's one of the extensively prominent web development methods. However, what is the objective of using Django for web applications? Why is it popular for all developers? Let's figure out what Django is and why multiple creators around the world function it — and how you can do exactly what they did. 
Nonetheless, Salesqueen's Django development solutions aren't just a developer of web applications, they are too limited in it. Rather we could apply a huge knowledge of the Django web development framework. And also we could transfer the web application from one framework to another framework to give a new experience to the end-users and also showcase the company as a very professional.
Improvement in times of scalability commonly implies that an application is likely to work generously when there is a huge amount of user relations. Sometimes this means that creators will have to deliver updates to their applications to assure this is the issue.
Salesqueen's affordable consultation
To create value for the business we would provide affordable consultation. We always understand that a very mutual connection between our clients would lead to forthcoming projects or brand collaboration. It's a kind of creating value for the business through our unbelievable services. This is the reason for the open connection between the people. Salesqueen's Django web application creators concentrate on productive, creative, easily usable, editable design and application development framework from beginning to end for trying to succeed in the project on the market. You don't have to worry about it. so you can concentrate on your core business. Salesqueen analyzes and thinks about the company's long-term tech goals and creates products to finalize. No issue whether the business needs the complex task to develop their web application. Well, a sales queen handles complex tasks, as well as it must exist well-designed to maintain users connected with the product or application.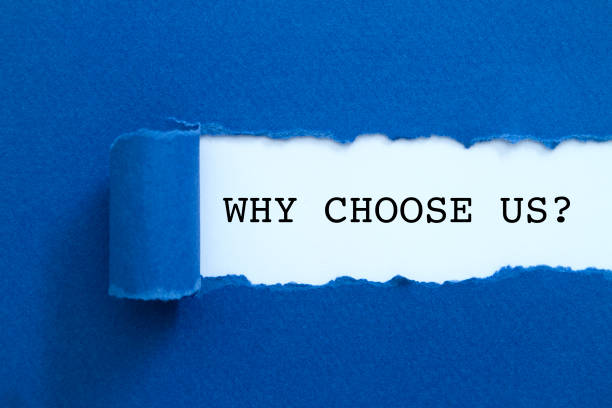 Because the website that the sales queen team develops is loaded with bonuses and scalable, sales queen can make applications that monitor all data, and traffic as well as drives huge quantities of data.
Salesqueen builds that the company's project can be based on Mac, Linux, or PC. It helps with the greatest major databases and enables utilizing a database that is more acceptable for a specific project, or even numerous databases at the same time.
Finally, it's an overview of salesqueen's Django team, and how sales queen is going to use it for real-time application development.