Amusement Park Management Software developers
The software for fractional properties includes a wide range of user-friendly capabilities that facilitate the efficient management of amusement parks, campers, clubhouses, and other assets. The products can manage almost every aspect because of their extensive features and intrinsic capabilities. A fully developed piece of software would have access control, online ticketing, HR administration, and many other functions. Owners have total control over their resources with this software and can track them for improved administration and business expansion.
The development of Salesqueen's amusement park management software is solid and reliable, allowing you to achieve your goal of having the best amusement park management software developers.
What Can You Do With Our Custom Software Development for Amusement Parks?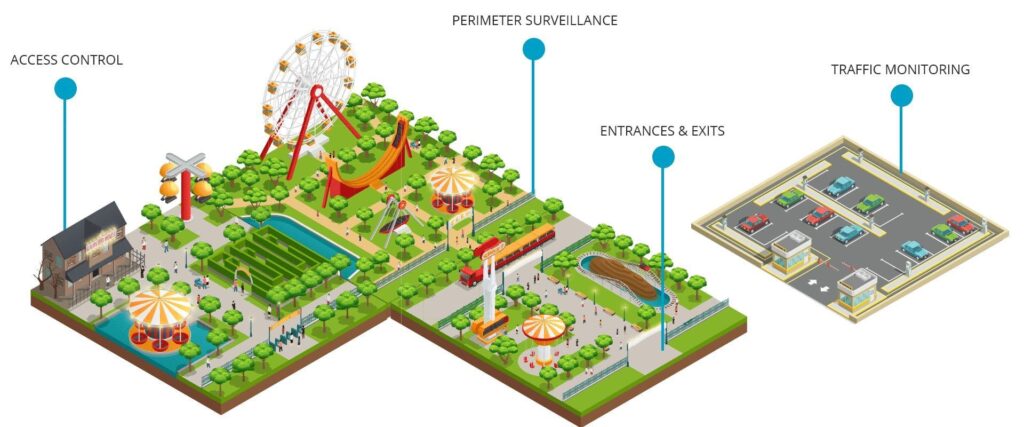 Need for software Management in amusement parks
Businesses in the amusement parks and attractions sector can get solutions from amusement park management software to assist them in managing their park or attraction. These solutions may help with the overall management of an amusement firm, including everything from ticketing to accounting capabilities, or they could offer quick fixes for specific business issues. Although some software features will likely be back-office or operations-focused, some may be customer-facing thus used in customer-facing jobs. Compared to other tools, some are targeted towards certain activities like marketing or website development, while others focus on POS or tickets. Depending on the functionality required, amusement park management software may be deployed alone or in combination with more conventional business management software, such as accounting and CRM software.
Why do you want Salesqueen to design your amusement park management software?
At Salesqueen, we strongly believe in being openly honest and flexible. In terms of our estimations, what you see is what you pay reliably. Both hidden fees and curve balls are absent. There are no significant in-advance interests in execution, equipment, or licensing. Instead, you pay a fair membership fee for any size organization to instantly have too big business review help software, which you can discontinue at any time. There is no agreement, no trick, and no danger. We are the best amusement park management software developers in Qatar.
To make the most of everyone's time, accept reservations online and allocate employees effectively by maintaining a thorough overview of your grounds. 
Enhanced Guest Experience
The software's robust monitoring and analytics toolkit will help you provide your guests with the best experiences possible.
 Automate your routine maintenance duties and control the grounds' capacity to reduce your spending on marketing and sales tools from outside vendors.
 Bring the utmost efficiency to your management style by having total visibility into all operations and ground activities.
Feature-Rich Amusement Park Software
Amusement park management software has been unnecessarily messy for a long time. We determined to conclude that. Our amusement park management software is fully loaded with features since it's designed to combine comfort and considerable business utility. However, you also receive the software that streamlines operations, boosts productivity, and promotes profitability. It is easier to understand and comes with embedded instructional videos, so if you get stuck, help is never more than a tick away. Imagine that. You can indeed have it all.
The cloud is a much-needed upgrade from out-of-date, complicated, and expensive support software. Without having to buy, install, or deal with any equipment, Salesqueen enables you to securely support and resource the board software over the Internet. Start using your product for entertainment by opening your software, logging in, and stopping support immediately. There are also no complicated or expensive moves to worry about. We provide scheduled, free upgrades, so your product is consistently excellent and doesn't need your input. Cloud is the enchantment that distinguishes us from other people.
Top characteristics of our software for managing theme parks
Using an intuitive interface, improves customer experience; sell tickets, and increase loyalty and engagement.
Use the software's online ticketing capability to make it simple for your consumers to purchase and manage tickets.
Manage full-service eateries in the recreation facility that keep track of food and drinks sales and manage inventories.
Complete control over who can access the paid attractions and round-the-clock monitoring of the same with appropriate identification.


Complete control over who can access the paid attractions and round-the-clock monitoring of the same with appropriate identification.
This extensive visitor management function will give you streamlined ways to monitor visitor activity and ensure their safety.


Take good care of your staff's human resources and other associated matters to ensure total job satisfaction and maximum productivity.
A robust reporting platform can provide complete visibility and control over your amusement park business. You can also utilize analytics to help you make wiser decisions.
Manage your grounds' capacity using Capacity Manager by allowing bookings based on time buckets. This is ideal for leisure facilities like laser tag, escape rooms, etc.
Robust Reporting Platform
A robust reporting platform can provide complete visibility and control over your amusement park business. You can also utilize analytics to help you make wiser decisions.
Custom Software Development for Amusement Park Management
Our ability to modify amusement park software suggests that we can expand it to fulfill the same amount of needs as any potential stop. A single amusement park POS system can track various food benefit exchanges in addition to general and restricted confirmation deals, ticket sales for specific rides or activities, and limited confirmation deals. The ability to follow deals involves even another level of precision and association, whether in-person at the recreation center, online beforehand, or over the phone. Retail transactions can be integrated with the general monitoring of souvenirs and T-shirts. We can expand the Amusement Park POS System to include stopping costs, managing participation, and tracking event transactions.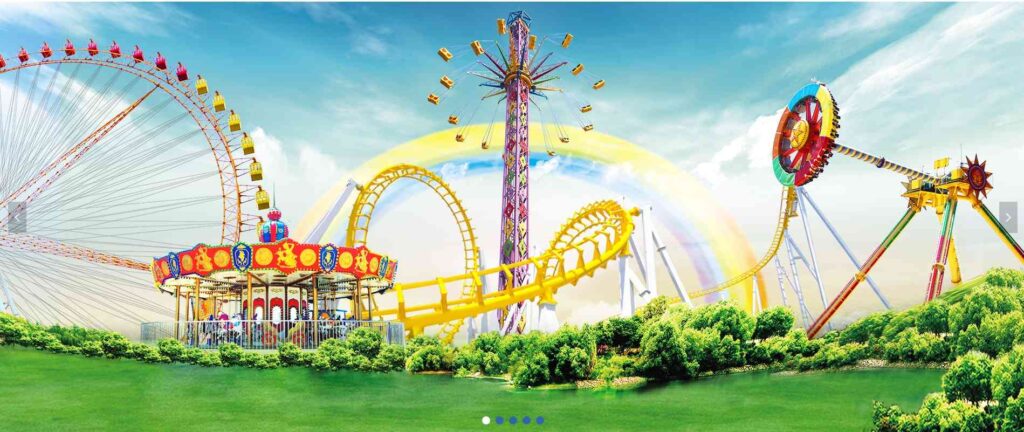 Advantages of implementing our management software in theme parks
The management software for a theme park or amusement park should include a few bizarre characteristics that make it easy for the park owner to oversee their personnel. They should be able to keep track of everything with these tools, from ticket sales to visitor data.
Online ticket purchases: The proprietors of theme parks can benefit from the integrated software developed by our committed developers. With this software, you can give your clients simple ticket booking features without needing a separate theme park ticketing system.
A theme park software system must have a user-friendly interface. Users should not need to spend hours learning how to use the program to navigate it.
Salesqueen is a reputable software development firm that seeks to offer customers high-quality software and solutions that are conducive to business. We provide a comprehensive range of software and app development services for several platforms, making us India's top software development company. Our mission is to assist you in using technology to create data-driven decisions and outperform your rivals. Hence, customers can reach Salesqueen anytime to employ specialized software developers to create theme park software using cutting-edge technologies. Reach out to us to get your project moving right now.