Looking for Brand identity Services?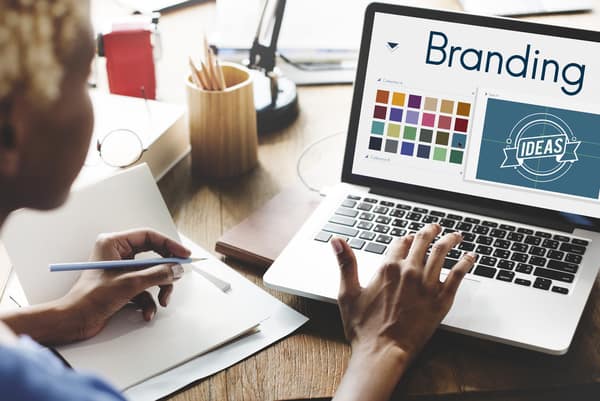 Corporate Branding Identity Services
Brand Identity Service Companies Have The Ability To Reproduce The Complete Brand Identity And Motto Lines, Through Our Logo Design That Makes A Powerful Impact Among The Audience.
We Also Perceive That Competition Is Obtaining Stronger Day By Day.
And That Is Why You Require A Complete Business Identity To Draw In New Customers And Conjointly To Carry Existing Clients.
Our Experts Of Sales Queen Software Solutions Design Brand Logos That Are Innovative And Also Hold The Website Visitor's Memory Brand Identity Services.
You Can Gain 100% Reliability Among Your Customers Through Our Custom Branding Service.
We Adhere To Quality, High Scalable Results At A Realistic Price, Transparency In Work.
Maintenance Service Includes
Tagline Creation
Flyer Designing
Visiting Card Designing
Brochure Designing
Logo Design
A perfect brochure should make people say yes by providing everything they need. It must exemplify your brand at a single glance. we have a team of experts who provides you with fully custom brochure services, with the aim to bring you top, at the crowd in your industry.
2. Stationery Design Services:
A physically connecting act with objects that bear your company logo and messaging leaves is the impression that digital design simply cannot match. These are the reasons why smart businesses, starts investing in professional stationery design services for generations. Stationery design services include Business cards, Bill stuffers, Letterheads, Envelopes, Menus, and others. Additional services, includes, Product catalogs, E-book layouts, Vehicle graphics for your company fleet, Print graphics, and Digital designs.
3. Four core objectives that every single one of our designs is wisely crafted to achieve:
Create a Fresh Brand Identity That Cuts Through the Noise
Get Noticed by the Right People in the Right Place at the Right Time
Seamlessly Scale across All Appropriate Marketing Channels
Attract the Eyes of New, Existing, and Potential Customers.
A logo designing service is to create the branding used to symbolize a particular brand or product, usually through visually pleasing and identifiable graphics and typography. Logo designers are graphic designers who create distinctive branding that represents companies or products. A good logo design shows you what a company does and what the brand values. It is all about creating the perfect visual brand mark for a company.
Digital branding is nothing but a brand management technique that uses a combination of internet branding, digital marketing, and online marketing to develop a brand over a range of digital venues. Whether you're creating a new brand or, are in need of a new update you create a defined awareness between you and your customer for a lasting impression.