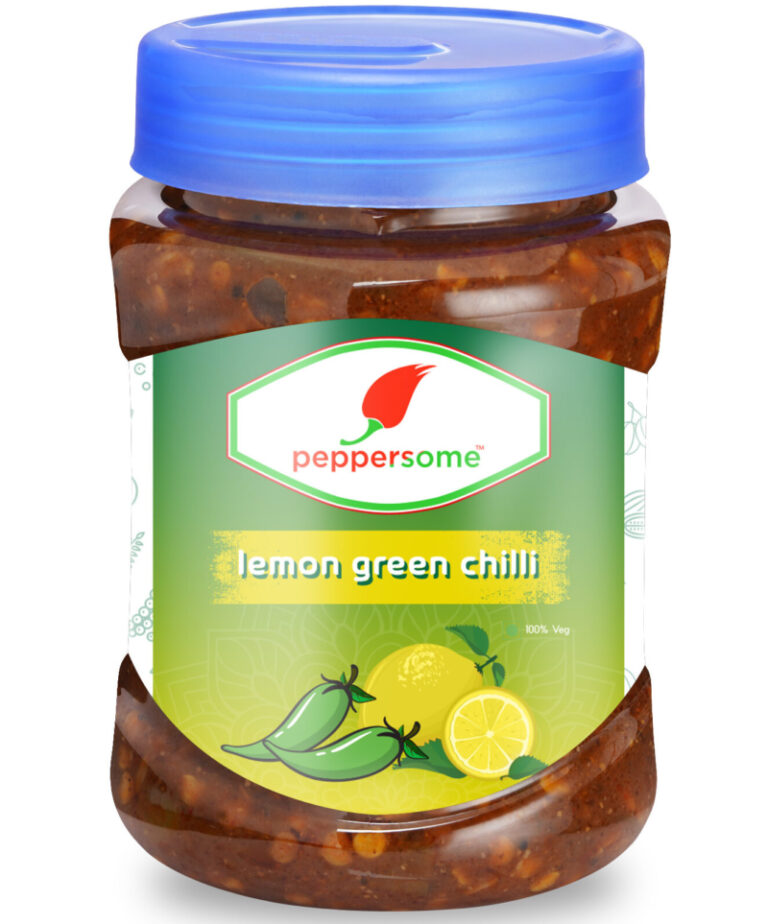 Lemon Green Chilli Pickle
$  Price inclusive of all taxes
The Lemon Green chilli pickle from Peppersome is a simple yet tangy mix of the original taste and the flavours of green chillies, ginger and the freshness of lime! The rustic flavours of mustard and coriander will uplift your taste buds when teamed with rice and any simple veg-dal curry.
Homemade flavours
Locally Sourced Ingredients
Traditional & authentic Recipe
How to use: To be eaten as a tasty side dish with curd rice, any other variety of rice or chapati.
Ingredients: Lemon, ginger, green chilli, salt, sesame oil, asafoetida, fenugreek, mustard, coriander seeds.