Ruby development services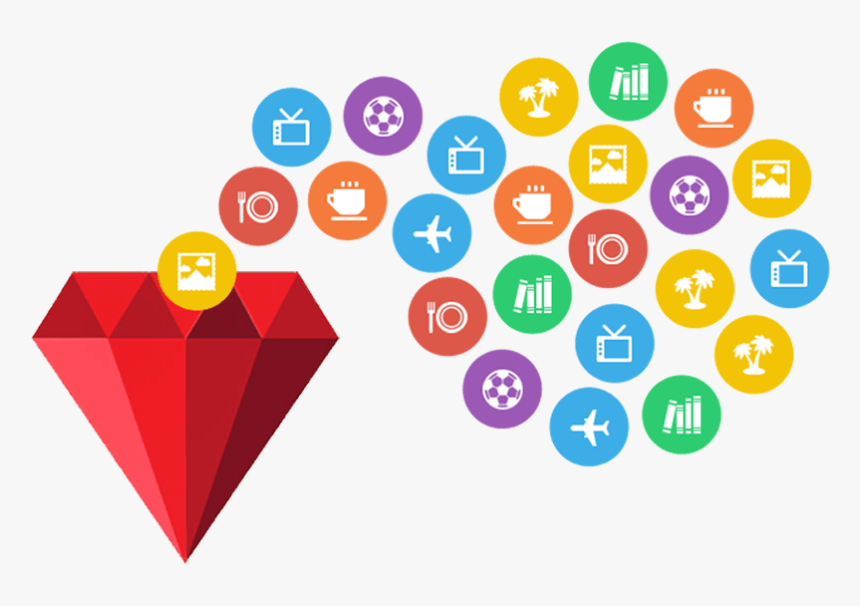 With software engineering designs, Ruby on Rails web development enables you to work creatively by automating routine coding tasks. Data-driven web applications are made using the free source Ruby on Rails or Rails web application framework. Because of this, the programmer's ecosystem becomes more productive and efficient overall. We can provide ruby on rails development service in our firm.
Look no further if you're seeking a top Ruby on Rails development firm! Salesqueen is a capable Ruby on Rails development company in chennai, expert who creates practical, trustworthy, resilient, portable, and maintainable code. We provide the best solutions because of our thorough knowledge of the ROR framework, considerable expertise in ROR web and mobile development, and our ability to complete complicated application development projects quickly and affordably.
ROR Development Services We Offer
Leading Ruby on Rails development company in Chennai, Salesqueen offers clients throughout the world industry-standard Ruby on Rails programming solutions. We offer secure and scalable systems for various industries and verticals, such as IT, health, eCommerce, online retail, and education. Our team of skilled software developers is committed to using the most recent technology. In addition, we can assist you in achieving your company objectives most conveniently and cheaply by quickly customizing your web applications.
Ruby On Rails Backend Development
We develop specific mobile applications for iOS, Android, and Windows Mobile using Ruby on Rails. For native, hybrid, and cross-platform apps, our Ruby on Rails mobile app development services feature mobile-first, responsive designs, easy access to native functionalities, and intuitive UI/UX.
ROR Enterprise Resource Developer
Our team implements ROR Enterprise Resource Development, SAP ERP, Microsoft Dynamics, Oracle NetSuite, and other ERP systems. We provide apps for API extensions that enable social media sharing of exclusive content. Our Ruby on Rails development solutions would allow upgrades to support older software applications through ERP system updates. We can offer the best Ruby on Rail development services.
ROR Web Development Services
We provide Ruby on Rails development services to assist you in developing one-of-a-kind web portals, content management systems (CMS), single-page applications (SPA), web services, and online apps. We build applications, APIs, and other services that function on every operating system using the Ruby programming language, the Ruby on Rails framework, and the RubyGems package management system.
ROR Mobile App Development
We develop specific mobile applications for iOS, Android, and Windows Mobile using Ruby on Rails. For native, hybrid, and cross-platform apps, our Ruby on Rails mobile app development services feature mobile-first, responsive designs, easy access to native functionalities, and intuitive UI/UX.
eCommerce ROR Development
An excellent approach to launch your online business is with ROR eCommerce Development, which uses Rails programming for eCommerce apps. To get the most out of your app, integrate Spree Commerce. Ruby on Rails is the ideal option for developing custom eCommerce systems due to its user-friendly features and modular approach to development.
Enterprise Resource ROR Developer
Our team implements ROR Enterprise Resource Development, SAP ERP, Microsoft Dynamics, Oracle NetSuite, and other ERP systems. We provide apps for API extensions that enable social media sharing of exclusive content. Our Ruby on Rails development solutions would allow upgrades to support older software applications through ERP system updates.
We ascertain the objectives and aims of the web application and grasp the project's direction. Let's concentrate on the framework and features and decide how your application will operate.
Prepare the analytics report using the following data: audience type, age, gender, and educational level; audience online access capabilities; audience security; and quantitative audience statistics.
Making the Decision to Outsource
Web application development is frequently faster and more affordable.
Roadmap selection for technology
Define the platform, technology, environment, structure, and framework at this point. Don't forget to consider the project schedule, which must be chosen simultaneously. As far as it largely depends on technology.
Designing Layout & Interface
In this step, a minimal UI sketch or visual guidance must be made. The design is put into practice after the interface and interaction models have been approved. The audience is always drawn in by a fantastic UI, which is where the magic happens.
The architecture and framework of the program should be completed before designing the database structure. The module, classes, and libraries must then be developed or modified to implement all of the standards' features.
Why Do You Want Salesqueen for ruby development service?
We are convinced that we can offer the best ruby on rails development services using efficient code. Worldwide, small- and large-scale businesses employ our created patterns. You will gain the following advantages from working with us:
Ruby On Rails Development ServiceThat Is Affordable
Salesqueen may develop industry-specific web apps for businesses, add new functionalities to your existing system, or fix any technical problems based on your requirements. Low latency Ruby on Rail development solutions can be made to order from us.
Exceptional Infrastructure

To provide the most excellent Ruby on Rails Development solutions, our offices are outfitted with cutting-edge infrastructure and the most recent coding, designing, and testing tools. Some include built-in IT redundancies, independent Internet Leased Circuits, 200 per cent power backup, etc.
Experience in a Particular Sector
Salesqueen is divided into teams depending on industry verticals as a development company. Each group is aware of the business's best practices, trends, laws, and initiatives. Our ROR developers continually stay abreast of changing market circumstances and offer insightful recommendations for your project.
Information Security at 100%
Our dedication to protecting your legal, personal, financial, and technical information is reflected in the fact that we are a certified company. We also regularly train our staff members in information security.In this firm,we can offer full fledged ruby development serivce.
Our committed developers operate in your local time zone to enable real-time communication. Salesqueen aim to create a genuine 'branch location' environment. Our model embeds accountability and transparency through regular management and progress reporting.
Depending on your software development objectives, we, as a top Ruby On Rails development firm, work with you to determine the areas that will offer you the most outstanding value and the quickest return on investment. Salesqueen offer a staff that can scale up or down as necessary and develop unique procedures based on your needs.
Our facilities use a multi-level quality assurance procedure to test the apps in a live setting. Only well-performing Ruby on Rails Development applications is delivered thanks to our testers' adherence to worldwide testing standards.
Access to files is based on need because we have distinct user and administrator accounts. Our workstations have robust firewalls, vulnerability scanners, and anti-malware programs installed. Salesqueen also produce and keep up-to-date the documentation, which lists the system parts, system components, and all effective network communications related to the system.
We provide support services seven days a week, around-the-clock, to keep your system operational at all times. You will have access to a dedicated project manager who can provide real-time insights into your application development when you outsource Ruby on Rails development to us. Anytime, you can phone or message with any inquiries or questions.
Most software companies maintain their source codes to prevent their customers from exploring alternative vendors or solutions. Because Salesqueen is dedicated to giving its clients fantastic support and provides outstanding Ruby On Rails development services, we require that our clients control their source codes.
We provide quick turnaround times for the creation of Ruby on Rails applications. Additionally, if you choose to outsource your Ruby on Rails development to us, Salesqueen will create tools that will help you get the most return on your investment by streamlining the creation of your product.
You can fulfill the needs of your expanding firm with the help of our fine-tuned systems and ample resources. By doing this, you may lower your administrative costs, stop making unnecessary expenditures, and only pay for the services that use the designated resource capacity.
What RoR services are covered in Salesqueen?
We provide Ruby on Rails software development for web services and web-based applications. With our help, you can develop scalable solutions, add new features to your current system, or solve technical problems. Check out our web application development services for Ruby on Rails.
To assist you quickly building an MVP, which is what every startup wants, we provide Ruby on Rails rapid application development services. When your product expands, you won't have to worry about managing the traffic from hundreds of thousands or even millions of people since we develop scalable web architectures.
Modernization of the business
Business-critical enterprise solutions typically take a long time to create. We quickly integrate corporate features while assuring scalability and flexibility with our effective engineering procedures. Using unique software that works swiftly and without hiccups on Ruby on Rails development services company in Chennai, Salesqueen can assist you in transforming your business.
We regularly release updates and uphold the integrity of our code. Software upgrades, website speed optimization, backups, adherence to continuously updated web standards, user experience enhancements, security enhancements, and other services are all included in our continuing maintenance packages.
Salesqueen perform code audits and additional consulting for our partners that already have code bases but want to lay a solid foundation for their future business requirements. A software code audit is a code review in which we assess the design and quality of your software to determine what needs to be done to ensure that your solution operates at peak efficiency.
Salesqueen can assist you with a rescue mission if your project has begun to derail. This service entails auditing the code, providing advice on a revival strategy, and carrying out the recommended method. We don't alter your current functioning or business model while on a rescue mission. Said, we enhance your code base.
Above all, we bring to the table a decade's worth of expertise with Ruby on Rails to create eCommerce platforms that are adaptable and reliable. For our clients, Salesqueen has developed a large number of marketplaces and online store management solutions that serve a variety of needs.
Our aptitudes for creating Ruby on Rails applications
Ability matters; but experience is the one thing we can rely on when making decisions. We've developed skills that are challenging to duplicate over several years of working on web software and Rails applications.
Rapid and economic development
Salesqueen uses open source software solutions, our ecosystem of readily available tools, and an Agile methodology that boosts team efficiency when developing RoR applications. By doing so, we can cut expenditures while accelerating web development. A technology for rapid product development is Ruby on Rails itself.
Due to the excellence of our development process, Salesqueen can provide high-quality code. We use the agile software development style known as Extreme Programming (XP), which has its coding standards, continuous integration, code ownership, automated testing, and other techniques to produce high-quality software.
Rapid deployment and straightforward infrastructure management
One of our primary DevOps strategies is infrastructure as code (IaC). This method aims to maintain configuration scripts in a source repository so that they may be handled similarly to other software systems. Implementing modifications is secure and straightforward with our dynamic infrastructure. For all of our initiatives, we maintain the IaC methodology.
Distributed highly scalable systems are made possible by the architectural design used by Salesqueen. The transition from a monolithic or three-tier architecture to a service-oriented architecture and then to microservices is made simpler by the architectural principles MonolithFirst, Clean Architecture, and Domain-Driven Design.
Proactive defence against weaknesses
We can create hack-resistant apps thanks to the Secure Development Lifecycle, which unifies security best practices across all of our projects. We employ Ruby security gems and assessment services to stop significant attacks like brute-forcing, account hijacking, session-related threats, numerous mistakes, and business logic flaws.
Salesqueen uses the Agile Methodology, and we provide excellent post-deployment maintenance and support as part of our ROR development skills and clear, error-free coding. Our agile team of ROR experts skillfully taps Ruby on Rails' ease of use to construct dynamic, profitable websites and mobile apps for your company. We have provided outstanding, specially designed Ruby on Rails programming services adapted to your company's requirements.
Salesqueen's charges for Ruby programming are competitive and cost-effective. For cost-effective and timely solutions for your online applications and website, outsource Ruby on Rails to us. Contact us right now and we will provide the best for you.