Real estate business Website Design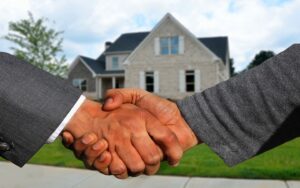 For realtors, real estate firms, and real estate agents.  Salesqueen is a one-stop Real estate business Website Design, portal development, MLS, and IDX development company. That will make you rule over the real estate market.
Our wide range of services for real estate business website design includes:
A Responsive Real estate business Website Design
The real estate web design services provided by Salesqueen will position the realtors' and brokers' websites.  As a sales-generating and growth-oriented online market.
Digital Marketing Solutions
Salesqueen offers IDX and MLS integrations in addition to real estate web portal creation. Whereas more potential clients will visit your website as a result of these integrations.
Results for Real Estate Digital Marketing.
You can engage with customers from all over the world using our professional digital marketing solutions. In particular, our team will work on necessary updates. As in customer feedback and competitor moves based on user behavior.
Maintenance Facilities for Real Estate business Websites Design
Our staff not only creates unique real estate websites but also provides website maintenance services that are critical to your online success.
Services for Real Estate Branding
Our creative brand designers have created many marketing items to assist our clients in achieving their desired success in this competitive digital age.
CMS Development Services for Real Estate
Our expert developers can create user-friendly websites that meet your requirements. In addition, whether you need a bespoke CMS website or website migration services, we are always willing to assist.
Engineering a website with WordPress
Firstly, It should be noted that Salesqueen is a well-known WordPress website creation firm that provides end-to-end real estate web portal solutions with the most up-to-date web development technologies and methodologies.
Real Estate Website Design and Development Services in Multiple Languages
Our talented web designers and developers can create multilingual real estate websites that connect local and international buyers.
Provider of WordPress-based real estate website solutions
Especially, our real estate WordPress professionals know various current trends and can provide honest, cost-effective solutions for your website's maximum performance.
In particular, our real estate web developers at Salesqueen are well-versed in the foundations of website creation and can cater to your specific needs. In addition to this, our professionals will give the most excellent solutions to assist your business to thrive in the competitive market, with competence in sophisticated WordPress CMS and other programming languages.