Hospital Website Design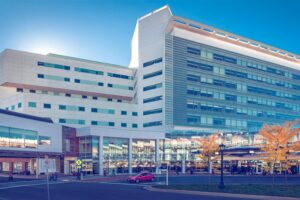 Salesqueen is an Indian web development business that specializes in Hospital Website Design and Healthcare Facilities. Firstly we design a website that accurately displays the professionalism of your healthcare center after thoroughly analyzing your business requirements, objectives, and target demographics. Secondly, our web professional specialists provide medical and healthcare website development services to the following clients. Which mainly include:
Physicians, private medical practitioners, and other medical professionals.
Physiotherapists
Private clinics
Public health facilities
Ambulance service providers
Small hospitals
Specialty service providers
In conclusion, our healthcare developers are well-versed in the foundations of website creation and can cater to your specific needs. Because, our dependable healthcare developers will give the best solutions to assist your organization in thriving in the competitive world, with competence in sophisticated WordPress CMS and other programming languages.
Our digital marketing services for Hospital Website Design include:
Restructuring a Medical Website
Subsequently, Salesqueen holds a plethora of experience in creating website redesign solutions that match the current and relevant times.
Medical Websites Development Services with WordPress.
Salesqueen, a reputed healthcare website designing company assures end-to-end healthcare web portal solutions with the aid of WordPress.
E-commerce Development Healthcare Web Design
Healthcare Web App Development Services
As a result, to allow you to interact with your website visitors, we deliver user-centric designs and reliable progressive web app solutions that allow you to interact with your website visitors.
Salesqueen is your solution if you're seeking a dependable associate to help you construct your healthcare website. Along with that, we'll handle your healthcare website's design, development, and maintenance. Particularly, our PPC advertising experts can create engaging adverts to captivate your target audience and increase your healthcare company's ROI. Also, we do not stop with designing. Above all, we offer affordable maintenance services after the completion of your medical website.