Security Services Website Design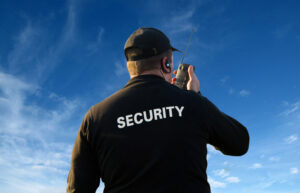 Salesqueen is the best choice for security companies that need a security services website design. Which is professional, inexpensive, easy-to-maintain that doesn't involve any complex design, development, or programming. Importantly, it may be time for a website makeover if your security firm's website is slow, difficult to update, or not mobile-friendly. Moreover, Salesqueen is a robust option for security firms regarding website creation and development. Our web designers ensure designing an appealing website for your security firm.
We'll talk about your security firm's needs for a new website in the first phone call or email. What design styles do you like, and what do other security guards, bodyguards, private security consultants, and security firms have on their websites. Also, most of our security web design projects are built on WordPress. Allowing your security firm personnel to manage your website effortlessly. While we work on your security firm's completely responsive, SEO-friendly website, you'll be informed about significant design decisions.
We'll help you launch the new website with 301 redirects, XML sitemaps, and post-launch training when your security firm is ready. Also, you'll feel confident that you have opted for the right company to manage your security firm's website makeover from the beginning to the end. It will ideally result in increased visitors too! Furthermore, our digital marketers can provide you with security SEO services if you need a marketing boost. Above all, if you're looking for a web design company that specializes in security, without a doubt, you've come to the right place!
Features of our Security Services Website Design Includes:
Search Console Setup & 301 Redirects
Security Improvements & Speed
Free Post Launch SEO Review
Web Engineers for Security Guards
Design Professionals for Bodyguards
WordPress Learning – Basic
Web architects for Private Security Consultants
Web Developers for Security Guards
Why should you hire us to create your security service website?
We know the exact requirements of security services, and we'll use that information to rapidly and affordably improve your company's online and marketing emphasis. Despite we minimize costs without cutting corners and delivering on what we promise; we pledge to help your business grow without affecting your bottom line. Indeed, this entails custom website design and marketing services geared at getting your message to the individuals who need to hear it. At this time, get in touch with us if you want to expand your company.